Watira use Integrate Azure Bot Service across multiple communication channels to help you reach more customers, more often. Apply bots to channels like your website or app, Microsoft Teams, Skype, Slack, Cortana, and Facebook Messenger.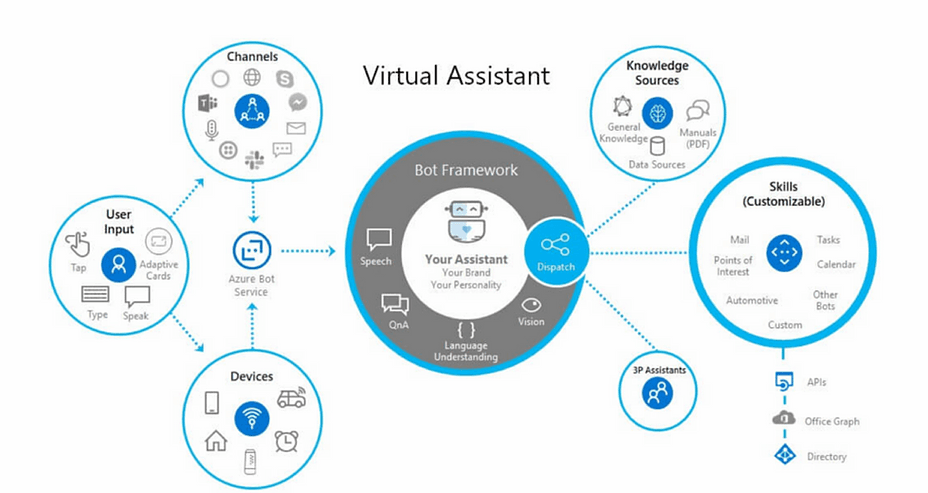 Start simply and grow in sophistication
Watira uses Microsoft Chatbot to build with an open and extensible bot framework that allows you to start with basic Q&A bots. Create more advanced bots, including virtual assistants capable of handling rich, multi-turn conversations.Gutentor Advanced Text
Your assistant, your brand, your data
Deliver personalized experiences to customers without compromising ownership and control of customer data. Deploy a virtual assistant tailored to your brand, across multiple apps and devices, with the Virtual Assistant solution accelerator.